情人节的礼品经济 Valentine's Day Gift Economy
Language:中文 pin yin English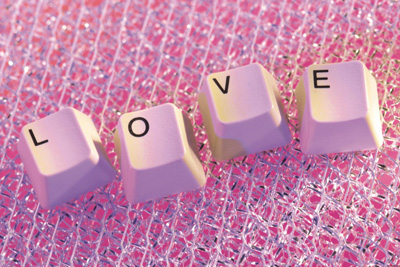 元宵节刚过,热恋中的年轻男女期盼的"情人节"又开始倒计时了。商家适时推出了各种情人节礼物。除了鲜花、巧克力等传统的情人节礼物外,很多商家还想出了很多别出心裁的情人节礼物。
With the recent passing of The Lantern Festival, young lovers, with keen anticipation, begin the countdown for Valentine's Day. Merchants promote all kinds of gifts for Valentine's Day. Besides the traditional gifts such as flowers and chocolate, many have also come up with creative and unique gifts.
西安某旅行社就推出了双飞桂林1314元的优惠套票,暗喻"一生一世"。白领小李早早就在旅行社预定了这个"情侣双人游"旅游项目。他想给女朋友一个惊喜。每年都送鲜花、巧克力有点老套了。这次他选择了一个风景优美的度假胜地,就是想留给女朋友一段美好的回忆。
One travel agency in Xi'an promoted a coupon package flight for two to Guilin for the price of 1,314 RMB, which is a metaphor for "love for all one's life". Xiao Li, a white collar worker had booked this romantic getaway package early on, in order to surprise his girlfriend. Sending flowers and chocolate year after year is a bit cliché. This time, he chose a beautiful vacation destination, with the aim of leaving his girlfriend with a sweet memory.
此外,你听说过情人节专属理财产品吗??在银行工作的小吴就是购买这款产品的年轻人。得到消息后他早早做好准备,最终以最快的速度购买了银行推出的这款产品:产品期限为99天,包含了"天长地久"的意思,而5.20%的年收益率更是直接表达了"我爱你"的寓意。他说:"我女朋友收到礼物的时候,都感动得哭了。"
In addition, have you heard of exclusive financial products for Valentine's Day? Xiao Wu, who works in a bank was one young person who bought such a product. On hearing this information, he made preparations early and bought it as quickly as possible. The time limit of this product is 99 days, with the meaning of "love forever". And the annual rate of return is 5.20% which directly expresses the message of "I love you". He said, "When my girlfriend received it, she was moved to tears".