毕业之前要做的事

Things to do before graduation
Language:中文 pin yin English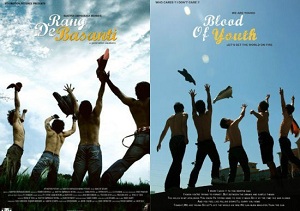 近些年,每到大学毕业季,网上都会流传一些毕业之前要做的事情,从学业、爱情、友情和自我发展几个角度让大学四年的生活更加完整。
Over the past number of years different articles and postings on the internet have focused on various things college seniors must have experienced during their four years in college. These include completing their school work, advancing their love life, developing friendships, and overall self-development.
学业:再认真听一次课,做好自己的毕业论文答辩,拜访一次你最尊敬的老师,认真听他或她对你的人生忠告;
School work: Listen to one's lessons carefully complete the defense of one's thesis; visit one's most respected teacher and listen to his or her advice for life.
爱情:认认真真地谈次恋爱,即使来不及拥有一段爱情,也要向自己心爱的人表白,负责任地对待自己青涩的感情;
Love life: Be engaged in a serious relationship and confess your love to the person you love, even if you do not actually love that person and it is simply an infatuation.
友情:和之前有过误解的朋友握手言和,尽量参加班集体的活动,尽可能地送你的同学,并且保留他们的联系方式;
Friendship: Forgive and forget friends who one has had troubles with in the past and participate in as many group activities as possible; see your classmates off and make sure to save their contact information.
自我发展:清晨去操场跑步,感受你生活了四年的校园,去你最不喜欢的食堂吃一次饭,留一次你最想留却又有顾虑的发型。
Self-development: Jog on the sports grounds in the morning and truly feel the campus you have lived at for the past four years; have a dinner in your least favorite dinning room; cut your hair in a still you would never normally accept or think to do.
大学生们毕业之后走向社会,将会去体验另一种人生。这些毕业之前必须要做的事情,也许不尽相同,但都是他们对自己即将结束的学生生活的纪念,包含了很多感情和回忆在里面。
When college students graduate and move on to the real world, they will experience another kind of life. Although these things to do before graduation are not very the same for everybody, they do serve as the end of one's student life for all people, and through these activities students will keep close their emotions and memories.
图片来源:http://sx.sina.com.cn/edu/xybb/2012-07-11/37802.html