网络小说占据阅读市场

Online novels occupying the market
Language:中文 pin yin English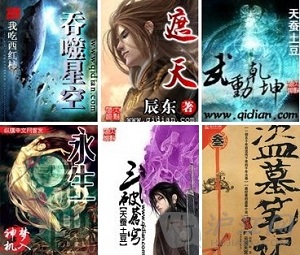 网络小说是随着网络的发展而流行起来的,它以网络为平台,作者将原创小说发布到网上,供广大网友阅读(大部分是免费的)。在这个平台上,发布小说的门槛不高,只要有心写作的作者,都可以与人分享自己的作品,与传统出版纸质小说的复杂流程和高要求相比,网络小说更具有时效性和草根性。
Online novels have become popular with the development of the internet. With the internet as an optimal platform, writers release their original novels online for net users to read (most are free). On this platform, the threshold for releasing novels is not high. Writers, as long as they focus on writing, can share their works with others. In comparison with the complex process and high requirements of traditional paper novels, online novels can be completed in a more timely manner and become more readily accepted by ordinary people.
网络小说多为玄幻、武侠、都市、言情、历史、游戏、灵异等,作者可以不顾忌历史和现实的真实性,虚构时空,情节可以比较夸张,人物也可以非常完美,在网络小说的世界里,只要你文笔够优秀,构思够奇妙,是没人追究是否是符合社会现实的,也许读者之所以喜欢网络小说,正是因为在这个世界里,他们的一切愿望都能通过主人公实现,可以暂时忘记现实社会中的烦恼。
Online novels are divided into fantasy, martial arts, urban, romance, history, games, magic, etc., and if ignoring the reality of past and present, writers can make up space and time environments, exaggerate plots, and the create the perfect characters. In the world of online novels, as long as your style of writing is excellent, and the concept is marvelous, nobody cares whether it complies with the norms of reality. Maybe the reason why readers like online novels is that in this world, their wishes can be realized through heroes and they can temporarily forget the troubles of society.
一般情况下,网络小说的作者,是一边创作一边发布,定时更新,优质的小说会吸引无数读者,等到小说完结甚至还未完结时,就会有出版社联系人气高的网络小说的作者出版,这时候,作者就不光可以满足自己当文学家的愿望了,还能得到物质上的满足。
Usually the writers of online novels are release their creations part by part as they are still writing. They updated at fixed times. Novels of high quality can attract many, many readers. When a novel is finished or even not yet finished, publishers will sometimes contact writers of high popularity to publish their novels. At that time, writers can not only realize their wish to become a more popular figure of literature, but also get paid.
图片来源:http://music.yeshj.com/