独特的中药

Unique Chinese Medicine
Language:中文 pin yin English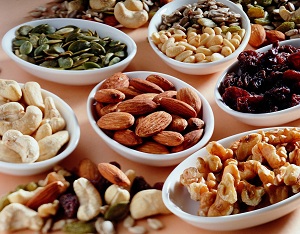 中药是中医用药的简称。相对于西医用药,中药的用法和作用都很不一样。
Chinese medicine is another way of calling the medication prescribed by traditional Chinese doctors. In comparison to western medicine, the usage and function of Chinese medicine is very different.
中药选材主要是植物的根、茎、叶、果,也有动物的内脏、皮、骨、器官等,以及一些矿物质组成。中药中植物药占主要组成部分,而且大部分是采摘晒干后保存的。中医讲究望闻切问,医生会根据患者的病症,将不同的中药组合到一起。将药材用水慢煮,等到里面的药效都煮出来,患者就可服用煮好的药汤了。和西药比起来,中药的药性不那么大,治病的效果也没有西药那么快,对于治疗急症可能有些束手无策,而且药汤味道苦,因此对一些人来说喝中药是一种痛苦。
The base products of Chinese medicine usually consist of the roots, stems, leaves, and fruits of plants, internal organs, skin, bones, and organs of animals, as well as some minerals. Botanicals account for the main components of Chinese medicine, and most picked and prepared and then dried in the sun. Traditional Chinese doctors use the diagnostic methods of observing, smelling, feeling for the pulse, and asking questions when consulting with a patient. According to the patients' problem, the doctor will combine different Chinese medicines together. The medical materials are boiled slowly until the pharmacological effects are cooked out, and then the patient can drink the boiled soup. In comparison to western medicine, the pharmacological effect of traditional Chinese medicine is not strong and the results are not as quick as western medicine. It might be hopeless treating an acute diseases with Chinese medicine, and the soup is bitter, so for some people drinking traditional Chinese medicine is in and of itself a kind of suffering.
不过中药也有自己的优势。中药一般从全面调理身体的角度治病,适合慢性病的治疗,副作用小。由于所选药物大部分是纯天然的植物,也更加安全。此外,很多中药还有养生保健的作用,比如喝菊花茶对清火甘目有好处,常吃枸杞可以补肾、调理气血等。
However, it also has its advantages. From the perspective of comprehensively bettering one's health, it is appropriate for treating chronic diseases and have very few side effects. As most of the content of the medicines are pure natural plants, they are safer. In addition, many Chinese medicines have other benefits, for example, it is beneficial to drink Chrysanthemum tea, which can improve one's vision, and eating Chinese wolfberries can nourish the kidney and regulate the blood and qi, etc.
图片来源:
http://tupian.baike.com/