Language:中文 pin yin English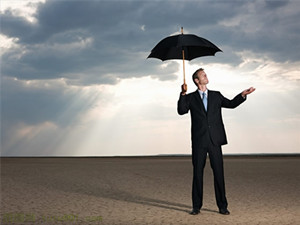 天还没有下雨,就要把自己家的门窗都修缮好,以防到了下雨的时候,因为门窗不太牢固而使房屋遭受水淹之灾。
This saying means that even if it is not raining, one must still repair one's own house windows and doors in case that they are not stable and the house floods when the rain does come.
"未雨绸缪"比喻凡事要早作准备,以防出了不好的情况才手忙脚乱地挽回形势,而带来损失。
"未雨绸缪" is a metaphor for making preparations in advance in case of damage as a result of a bad situation.
1、 虽然还没有下雨,但是天阴沉沉的,咱们还是未雨绸缪,带着伞吧。
Although it is not raining, the sky is dark. We'd better take an umbrella in case it does start to rain.
2、 合作方到现在还没有回复,咱们得未雨绸缪,以防万一。
My partner has not given a response yet, so, we ahd better plan ahead and just in case.
图片来源
http://www.tutu001.com/jpg/sc_people/jpg_119001.html