有了"不耗电屏幕":手机每周只充一次电

Yǒu le "bú hàodiàn píngmù ":shǒujī měi zhōu zhǐ chōng yī cì diàn
Language:中文 pin yin English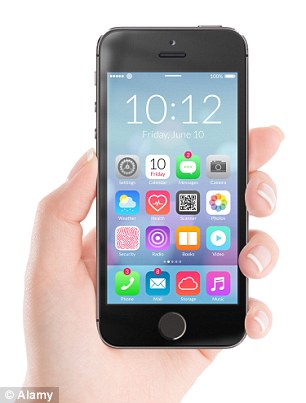 有了"不耗电屏幕":手机每周只充一次电
Yǒu le "bú hàodiàn píngmù ":shǒujī měi zhōu zhǐ chōng yī cì diàn
The hassle of having to charge your smartphone for hours a day could become a thing of the past.
英国科学家发明了一种物质,它可以替代手机、平板电脑和智能手表的玻璃屏幕,因为该物质不耗电,所以意味着这种屏幕的手机每周充一次电即可。这项发明十分有意义,因为电子设备90%的电量都是用来为屏幕提供亮度的。
British scientists have created a material that replaces the screen glass for phones, tablets and smartwatches, but uses no power – meaning they could be charged weekly. The discovery is significant because more than 90 per cent of a device's battery power illuminates the screen.
各家技术公司一直在专注提升电池的续航能力。但从事这项技术的英国专家称,找到耗电的主要部件并着手解决,才能取得更好的结果。
Technology firms have focused on improving battery life. But the British experts say tackling the main drain on a gadget's power may give better results.
牛津大学工程师胡赛尼博士发明了这种物质。他在接受《星期日电讯报》采访时称:"你不得不每天晚上为智能手表充电。但如果你有了这种智能玻璃屏幕,那你一周充一次电就可以了。"这项发明利用电脉冲让屏幕能在不需要电的情况下显示内容,在阳光直射下也能看得清。胡赛尼博士在博德尔技术公司任职,该公司希望一年后能拥有该屏幕的原型。胡赛尼博士说:"作为牛津学者,此时做这项研究很合适。"
Oxford University engineer Dr. Peiman Hosseini, who invented the material, told the Sunday Telegraph, "You have to charge smartwatches every night. But if you had smart glass, you could recharge it just once a week." The innovation uses electrical pulses to create displays that require no power and can be viewed even in direct sunlight. Dr. Hosseini's company, Bodle Technologies, hopes to have a prototype in a year. "This is the right moment to be an academic at Oxford," Dr. Hosseini said.
电池续航能力被视为现代计算机技术的一个主要绊脚石。尽管近几年科技发展越来越强大,各种生活工具呈爆发式增长,但电池领域仍没有显著提高。人们普遍认为,苹果手表等智能手表的成功与否取决于能否解决电池这个问题——因为几乎没有人愿意每天为手表充电。各家科技产品公司也都在努力想要解决这一问题。
Battery life is seen as a major stumbling block for modern computing and technology. While the power of technology and lifestyle gadgets has improved exponentially in recent years, batteries have not kept pace. The success of smart watches, including Apple's version, is thought to hinge on solving this problem - because few users are willing to charge a watch every day. Gadget firms are also desperate to solve the problem.
例如苹果公司就在研究为其手机和笔记本电脑配备燃料电池。公司今年还获得了一项系统专利,该系统据称可以连续几周为苹果设备供电。
Apple, for example, is investigating using fuel cells to power its phones and laptops, and this year was granted a patent for a system it claimed could power its devices for weeks.
2012年,美国能源部长朱棣文呼吁大力帮扶电池领域,希望科学家能在五年内研究出五倍电量的电池。除了移动设备,提升电池技术也是电动汽车发展的关键。目前的电动汽车均有里程上限,因为要时常停下来充电。
In 2012 US energy secretary Steven Chu called for a big push to improve batteries, challenging scientists to produce a battery with five times the capacity within five years. Aside from mobile gadgets, improving battery technology is seen as being key to the success of electric cars, which currently have a limited mileage before they must stop to be recharged.
电脉冲(diànmàichōnɡ)electrical pulse
绊脚石(bànjiǎoshí)stumbling block