Language:中文 pin yin English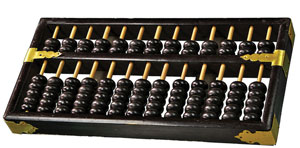 吉娜:薇薇安,你今天毁了公司的形象。
薇薇安:我不是故意的。
吉娜:老板肯定要找你算账。
薇薇安:他准备调我去当会计吗?
Gina:Vivian, today you ruined the company's image.
Vivian:I didn't mean to.
Gina:The boss will surely get even with you
Vivian:Is he planning to make me an accountant?
"毁"有毁坏、说别人坏话的意思。
"毁" means to damage something or to destroy the reputation of a person or thing.
例如(for example);
①你会毁了她的!You will ruin her future!
②懒惰会毁了我美好的前程! Laziness will spoil my bright future!
③不要为了苗条又迷人的身材而毁了自己的健康。
Don't damage your health for a slim and attractive figure.
"形象"是用有效和生动的语言来刻画或者描写出来的有形或可见的表现。
"形象" is a tangible or visible description that uses effective and vivid language.
例如(for example):
①蓝波一直以电影中的硬汉形象而闻名。
Rambo is a well-known tough guy in movies.
②诚实是一个人最好的形象。
Honesty is a person's best image.
③他的形象让我感到很为难。
I am embarrassed by his personal appearance.
"算账"有统计、计算账目的意思,也可以表示吃亏或失败后再次和人争执较量。
"算账" means to calculate bills or perform accounting; it can also mean to get even with someone.
例如(for example):
①别烦我!我正在算账。 Leave me alone! I'm doing my accounting work.
②这件事我迟早要跟你算账的。 I'll get even with you for this sooner or later.
③你要跟我算账?! You want to get back at me?
图片链接:www.liukang.org.hk/xiang5013.htm