教室的后门

Get in through the back door
Language:中文 pin yin English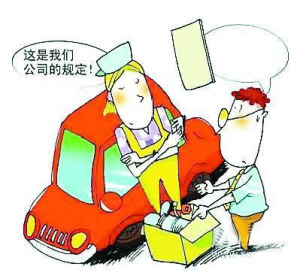 尔文:吉恩,我想参加"CCTV希望之星英语风采大赛",老师说我能力不够,不让我参加,怎么办啊?
吉恩:那你试试走后门。
上课铃声响,老师刚踏进教室,尔文就朝着教室后门走去。
Evan: Gene, I want to participate in CCTV's Star of Outlook English Talent Competition, but our teacher said I can't. What can I do?
Gene: Just try to get in through the back door.
The bell rings, and as the teacher steps into the classroom, Evan walks toward the classroom door.
"走后门"指不通过正当途径,而是通过内部关系达到某种目的。
"走后门" means to follow improper channels or to rely on internal connections to attain a certain goal.
例如(for example):
①Backdoor deals are an unhealthy practice.
走后门是一种不正之风。
②He has bad grades, so he entered university through back-door methods.
他的成绩很差,因此他是走后门进入的大学。
"试试"是"试"的重叠形式, 表示尝试的意思。
"试试" is the repeated form of "试," and it means to try.
例如(for example):
①Try looking at things from a different viewpoint.
试试从不同的角度观察事物。
②My tailor asked me to try on the new suit tomorrow.
我的裁缝叫我明天去试试我的新衣服。
图片来源:
http://epaper.gxnews.com.cn/ddshb/html/2010-02/10/content_1582171.htm