Language:中文 pin yin English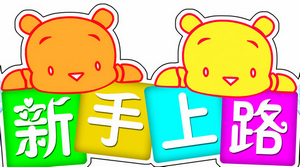 李力:安娜,这是我的新车,你过来看看。
安娜:真漂亮啊!你开车很厉害吧?
李力:我才学了一个月,还是个新手。
安娜:让我看看你的手,怎么会是新的呢?
Li Li: Anna, this is my new car, please come and have a look.
Anna: It's so pretty! You must be good at driving, right?
Li Li: I've practiced for only one month; I'm still a new hand.
Anna: Let me look at your hands. How could they be new?
1. 真……啊
"真……啊"用来表示说话人的感叹,中间一般加形容词,表示"非常"、"很"等义。
"真…啊" is used to indicate the speaker's surprise. In the middle of the phrase, adjectives are often added to express "very," "quite," etc.
例如(for example):
① 他看起来真年轻啊!
He looks really young!
② 今天的考试真难啊!
Today's exam is really difficult!
2. 学了一个月/V (了) 时间段
动词后接表示时段的时间词,表示动作持续的时间。
A word that signifies duration of time added after a verb indicates the period of time the action lasts.
例如(for example):
① 我每天工作八小时。
I work eight hours every day.
② 他已经学了一年汉语。
He has been learning Chinese for one year.
3. 新手
"新手"指刚从事某项工作、经验不足的人。
"新手" refers to people who have just started doing something new and lack of experience.
例如(for example):
① 我上周才开始学车,还是个新手。
I just started to learn driving last week; I am still a newbie.
② 我在画画方面完全是个新手。
I am a total newbie at painting.
图片来源:http://www.nipic.com/show/4/79/4372914kf49689da.html