舍命陪君子

shěmìng péi jūnzǐ

Make sacrifices for the sake of keeping company with gentlemen
Language:中文 pin yin English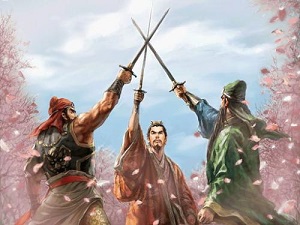 "舍命陪君子"是说一个人愿意为朋友竭心尽力,不惜付出一切代价,哪怕是牺牲自己的性命。"君子"指品德高尚的人。
"舍命陪君子" means a person is willing to make every effort and pay all costs for his friends, even sacrifice his life. "君子" refers to people of noble character.
乙:我们是好兄弟,我一定会舍命陪君子的。
Yǐ: Wǒmen shì hǎo xiōngdì, wǒ yídìng huì shěmìng péi jūnzǐ de.
B: We are brothers. I will make sacrifices for the sake of keeping company with you.
乙:有你这句话,我就非常高兴了。
Yǐ: Yǒu nǐ zhè jù huà, wǒ jiù fēicháng gāoxìng le.
B: I am so happy to have your word.
图片来源:http://image.baidu.com