Language:中文 pin yin English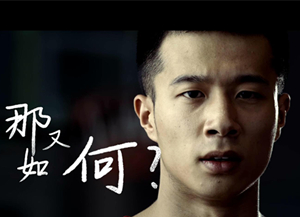 "那又如何",反问句,指说话者对于已发生的事情或他人的言行并不以为然,不管别人说什么,他们都会继续自己的言行。
"那又如何" means the speaker does not regard things that have happened or other people's words and deeds as right. He will just continue his behavior no matter what other people say.
乙:那又如何?是他先欺负你的。
Yǐ: Nà yòu rúhé? Shì tā xiān qīfù nǐ de.
B: So what? He is the one who bullied you first.
乙:那又如何?我们又没有做错什么。
Yǐ: Nà yòu rúhé? Wǒmen yòu méiyǒu zuòcuò shénme.
B: So what? We didn't do anything wrong.
图片来源:http://news.766.com/