一个好汉三个帮

yí ge hǎohàn sān ge bāng

two heads are better than one (for mental tasks)/many hands make light work (for manual tasks)
Language:中文 pin yin English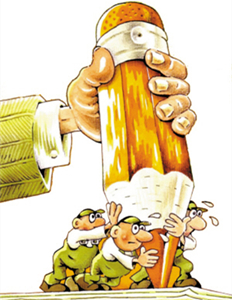 "一个好汉三个帮"是说一个人的力量是有限的,如果有更多的人帮忙的话,事情就会容易很多。常用来告诫人们做事时要团结一致。
"一个好汉三个帮"means one person's power is limited, but that problems are easily solved if more people are involved. It is usually used to advise people to seek help to perform difficult tasks.
乙:一个好汉三个帮,咱们把办公室其他人都叫来吧。
Yǐ: Yí ge hǎohàn sān ge bāng, zánmen bǎ bàngōngshì qítā rén dōu jiàolái ba.
B: Many hands make light work; let's ask the rest of our office to help.
乙:一个好汉三个帮。你放心,我会找其他朋友帮忙的。
Yǐ: Yí ge hǎohàn sān ge bāng. Nǐ fàngxīn, wǒ huì zhǎo qítā péngyǒu bāngmáng de.
B: Two heads are better than one. Don't worry, I will ask my friends for help.
图片来源:http://jb.sznews.com/html