精彩的武侠世界

The amazing world of martial arts
Language:中文 pin yin English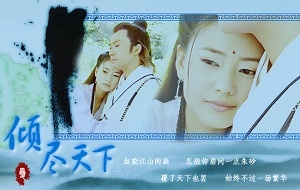 武侠是中国特有的一种文化。武侠来源于武侠小说,早在先秦时代就出现了。几千年来,武侠文化一点点积累,融合了儒家、道家和禅学思想。武侠文化属于平民阶层,强调的是爱国、和平、友好。虽然武侠人物多以学会武功为荣,但是真正的武侠精神则要求尊重他人,帮助弱小。可以说,武侠文化就是中国民间用以规范道德的准则。
Martial arts is a type of very special culture in China. It originates from fictional works of martial arts and appeared as early as the pre-Qin period. The culture of martial arts has accumulated gradually over thousands of years, and combines the concepts of Confucianism, Taoism, and Zen. The culture of martial arts belongs to the stratum of civilians, emphasizing patriotism, peace, and friendliness. Despite the fact that martial arts practitioners were proud of learning martial arts, the real martial arts spirit requires respect of others and helping the weak. It can be said that the culture of martial arts is the standard of morality for Chinese people.
近几十年,很多武侠小说被改编成影视剧后,传播范围更加广泛,甚至发展到了海外市场,拥有无数痴迷中华武功的外国粉丝。这些影视剧通常有帅气的男主角和漂亮的女主角,神乎其神的武功加上让人唏嘘不已的爱恨情仇,很受观众喜爱。有人说,武侠是成年人的童话。男人尤其喜欢武侠片,大概是因为超凡的武术让人眩目,惩善扬恶的武侠精神令人向往,而那种能浪迹天涯,又有红颜相伴的潇洒,也更令人羡慕吧。
Over the past several decades, many martial arts fictional works have been adapted as movies and TV dramas and have spread even so far as the overseas market, and in the process creating numerous fans who are now obsessed with Chinese martial arts. These movies and TV dramas usually have handsome heroes and beautiful heroines. With fantastic kongfu and emotional love-hate relationships, the adaptations are loved by audiences. Someone once said that martial arts is a fairy tale for adults. Men especially love martial art stories, most likely because the extraordinary kong fu is dazzling and the spirit of potential justice is what all men long for. In addition, what is better than wandering the world while being accompanied by a beautiful woman.
图片来源:
http://tieba.baidu.com/f/tupian/pic/c582b2b7e530a5b431add1b7?kw=