数字九知多少

How much do you know about the number nine?
Language:中文 pin yin English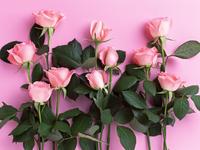 数字九,不仅有记数的作用,在中国文化中,还有着独特的文化内涵。
The number nine not only has the function of being a number, but also has a number of unique cultural connotations in China.
由于九是个位数字中最大的一个数,所以在道家说法中,"一"是起始,"九"是末尾,也就是数的极限,代表无穷无尽的意思。比如说"山路九曲十八弯",不是说这条山路的曲折只有九个,而是说明有无数个。有时候,人们也会用"九九八十一"指事物的极限,比如在《西游记》里,去西天取经的唐僧师徒四人,就一定要经历过九九八十一难才能取得佛经。
As nine is the biggest one-digit number, one is beginning and nine is the end in a famous Taoist saying. It is the number which represents the potential for endless limits. For example, "the mountain road has nine twists and eighteen turns." This does not mean the mountain road has only nine twists, but means it has many twists. Sometimes, people say "九九八十一" (nine times nine is eighty-one) to mean the limit of things. For example, in the novel of Journey to the West, Monk Tangseng and his apprentices that went to the western world for Buddhist scriptures must go through eighty-one disasters before reaching their destination.
因为"九"可以表示极致,因此引申为"至高无上",比如人们称古代的皇帝位为"九五之尊",表示对其无限的尊敬。
Because nine means ultimate attainment, it was extended to mean supreme. For example, in ancient times people addressed empires as "九五之尊" as a way to show endless respect.
由于"九"和汉字"久"的发音一样,而"久"含有长久的意思,所以,人们常用"九个"这样的数量蕴含长久的寓意,比如情人节送给恋人九朵玫瑰花,有句歌词这样唱"我已经为你种下,九百九十九朵玫瑰",这是多么表白!
Nine also has the same pronunciation as the Chinese character "久," which means a long time. Therefore, people use the quantity of nine to mean something that lasts permanently. For example, sending one's special person nine roses on Valentine's Day is a way to represent an endless love. There are many song lyrics that state "I have grown nine hundred and ninety-nine flowers for you." What an out there expression!
图片来源:http://www.zwbk.org/