西藏 Tibet
Language:中文 pin yin English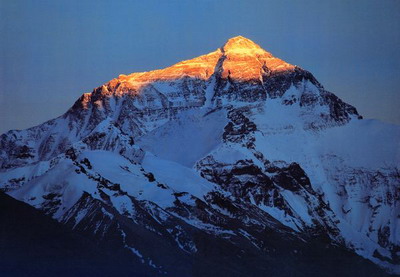 西藏自治区简称藏,位于我国西南边疆,东与四川、云南毗邻,南与印度、尼伯尔、锡金、不丹、缅甸接壤,西邻克什米尔,北界青海、新疆维吾尔自治区。全区面积120多万平方公里。

西藏海拔高、空气稀薄、尘埃和水气含量少、透明度高,西藏是中国太阳辐射能最多的地方。西藏作为"世界屋脊",拥有丰富的立体景观,高山、草原、林海、江河、冰川、河谷、湖泊、珍稀动植物应有尽有。所有自然景观都能以高度纯净无污染的原始状态让游人感到不可抗拒。

Tibet adjoins Xinjiang Uygur Autonomous Region and the province of Qinghai in the north, Sichuan in the east, Yunnan in the southeast, and such countries and regions as Myanmar, India, Bhutan and Nepal in the south and west along an international border of nearly 4,000 km. The 1.22-million-square-km autonomous region accounts for 12.8% of China's total land area.
Tibet has continually developed and exploited its unique tourism resources, both human and natural. The region currently has four tourist areas of Lhasa, the west, southwest and south.
The Lhasa tourist area includes Lhasa, Yangbajain, Damxung, Gyangze, Zetang, Xigaze and Yamzhoyum Co Lake. Lhasa itself is not only Tibet's political, economic, cultural and transportation center, but also the center of Tibetan Buddhism. Major tourist sites include the Jokhang Temple, Ramoche Temple, Potala Palace, Barkhor Bazaar, Norbulingka Palace and three great monasteries of Ganden, Drepung and Sera. The Jokhang Temple, the Potala and Norbulingka palaces and Ganden, Drepung and Sera monasteries are key cultural relics under state-level protection.
Western Tibet is Ngari Prefecture, the so-called "rooftop atop the world's rooftop". The area draws visitors because of its great religious significance. Many tourists and pilgrims from Nepal and India come into Tibet through the Burang port of entry to visit the area's sacred mountains and lakes.
The southwest Tibet tourist district is a place for mountaineers, many of whom are Nepalese who come to Tibet through the Zhamu entry/exit port to enjoy the mountain scenery or do some climbing.
In southern Tibet, centered around Nyingchi, one can pass through the four seasons of the year in a single day. There are snow-capped mountains, dense primeval forests, surging rivers and azalea-covered mountainsides. This beautiful scenery is easy to enjoy given the pleasantly humid and mild climate.
New tourist routes and specialty tours have been added in recent years. New routes are Lhasa-Nyingschi-Shannan-Lhasa (eastern circle line) and Lhasa-Xigaze-Ngari-Xigaze (western circle line). Specialty tours include exploration by automobile, trekking and scientific investigation tours. Other special events include the Shoton Theatrical Festival in Lhasa, the Qangtam Horseracing Festival in the North Tibet Plateau and the Yarlung Culture and Arts Festival in Shannan.

惠惠王
Replied on: 11-08-25 16:46
NICE PLACE.
Have you ever been there?
cindy
Replied on: 11-08-31 09:24
Have you ever been there?
nope.I'm worried about my heart which is too weak